Services
Dr. Hirst provides routine annual exams as well as specialty services in Hormone Evaluations and Women's Health.
Specialty Services:
Evaluation and management of hormonal and menstrual complaints
Hormone replacement therapy
Estrogen and progesterone

Natural bio-identical hormones
Menopause and perimenopause treatment
PCOS (polycystic ovarian syndrome) treatment
Infertility treatment
Thyroid treatment
What is an Annual Exam?
What can be billed as an Annual Visit?
Annual health checks or wellness checkups are often covered more generously under insurance plans. Which is great, but they have very specific rules. In depth discussions about specific complaints will often trigger additional coding that will fall outside or in addition to your annual health visit. A typical Annual Visit consists of a physical and screening lab work as well as unchanged refills of ongoing medications.
Existing Patients: Web Portal Access
Click to access the Charm web interface for access to labs, email communication, AND visit management.
If you have signed up for a Personal Health Record account you may access it via this link. If you do not have an account and would like to sign up, please contact the front office at 206-618-6549 or fill out the request form on the right hand side of this page.
Existing Patients: Payments
You Can Pay Your Bill by Accessing your Medical Record Account using the Web portal access above. Click in Billing to pay your bill 24/7 at your convenience.
If you have not established access to the web portal and would like to, please fill out the contact form on this page and an invitation will be sent to you from the ChARM medical software to get you set up. Once you sign in you should have access to your billing information.
Existing Patients: Supplement Refills
Dr.HirSt has created online supplement access for existing patients.
You may access supplement sites here and order directly.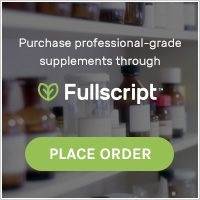 Existing Patients: Pharmacy Refills
Prescription refills must be initiated through your pharmacy directly.
Please plan ahead to refill your prescriptions. Prescriptions will not be renewed on weekends. Please allow 2-3 business days for your medications to be available at your pharmacy.
Contact/More Info
REQUESt more information